I spent months trying to work out what my blog niche should be.
I over-thought it.
I focused on my version of a so-called ideal life, passions, or things I wanted to be my passions, and I tried to create a blog about mindfulness and meditation.
The problem was, I didn't know anything about either of those things.
I did know about creating passive sources of income, investing in the stock market, and buying real estate to quit my job ultimately.
Because I've done these things, I just didn't think of them as my passions. After all, my mom always taught me that it was vulgar to talk about money. Guess my mom was wrong! (or I am vulgar).
It turns out I can talk a lot more about personal finance, creating passive income, and escaping the office than boring old yoga and meditation!
Luckily enough, I had chosen a blog domain name (Live in the Beat) that was flexible enough for me to pivot towards personal finance and freedom.
The takeaways from my own story are that, yes, choosing the right blog niche is essential, but sometimes it's sitting right under your nose.
Bear that in mind as we dive into the rest of this guide.
If you want to jump to another lesson in this course, click on the link below.
Day 1: Reasons You Need to Start a Blog
Day 2: Choosing The Perfect Niche
Day 3: Killer Keywords and the Secrets of Search Intent
Day 4: How to Build Your Audience
Day 5: How Successful Blogs Make Money
Related posts you may also be interested in:
▶︎ How To Start A Money Making Blog
▶︎ How to Choose the Perfect Blog Name (with 87+ Examples)
▶︎ 21 Best Photo Management Software (plus 7 Sites for Selling Your Images)
What is a niche blog?
If you're not sure what to blog about, but you keep reading about bloggers online literally killing it, then you might have a few questions to ask about niche blogs:
Can you make money from a blog in 2021?
How do you monetize your niche blog ideas?
My perfect niche blog domain is taken. How can I find something else?
What are the most profitable niche blog ideas?
How do I stay committed to a blog?
I'm here to tell you that these are all totally valid questions to have.
But most importantly, every single successful blog that exists out there today was once no more than an idea in someone's mind, just as the very same idea is slowly coming to shape in yours.
We'll dive into all the answers to your questions in the guide below so that you can find out about the importance of having a niche, why it matters, and what your successful niche might end up looking like.
So what's a niche?
A niche is simply a group of people with common interests.
A niche blog is simply a website that focuses on a specific topic, subject, or audience to make money. Niche blogs can be monetized in many different ways, but not all niches are created equal.
Some niches are easier to make money from than others. Niche blogs are monetized through affiliate marketing, ads, online courses, digital products, real-life products, consulting, sponsored posts… the list is endless, and we'll get onto that. First, it's worth addressing some outdated advice.
But before we get into it, grab a piece of paper and a pen, or somewhere to type and save because it's worth jotting down your ideas as you work through this guide – they could form the foundations for your new blog!
Why following your passion is outdated advice
There is so much outdated advice on the internet telling you to follow your passions.
Has passion ever paid your bills?
Let's be honest; you can be passionate about your work, but it's not the passion that pays you – it's the added value that you provide.
For example, most Doctors and Surgeons would agree that they are passionate about their work, but they are paid because they can save lives and improve health, not because they want to.
That doesn't mean they are not passionate; it just means that they have to add value to get paid.
It's the same principle for your blog. Passion doesn't pay the bills; a business model that provides value and is scalable does.
That doesn't mean that both can't happen at the same time. If you're totally passionate about food, then, by all means, starting a food blog is probably not such a bad idea. Still, your priority should be making money because that's what separates successful blogs from hobby blogs.
You can see in the intro to this guide that I tried to follow my passion and got stumped when it came to writing content.
Always keep in mind your goal is to make money. Passion can play a supporting role, but you should keep your eye on the prize and choose niche blog ideas that will convert and help create a money-making blog.
Why does having a niche matter?
First and foremost, you'll need to be thinking about your niche blog as a money-making business. Which means you have to plan accordingly.
BUT…. Before I get into that, I want to say something fundamental: having a niche matters because you need to focus your efforts (you can't be Wikipedia); however, just like people, niches can evolve.
Your blog might change direction; you might create a product that means you focus more energy on a particular subject, but at the very beginning, you need to choose a niche that helps you to realize those longer-term goals.
If you don't work out what specific topics you want to talk about, then it will be impossible to establish the kind of trust and authority that encourages people visiting your blog to buy from you.
And you want people to purchase a product based on your recommendations, advice, or guides.
You've got to start with the right topic so that you can create helpful, actionable guides and resources that add value to your reader's lives.
So what does this mean for your niche blog ideas research?
It means you should choose a niche based on the following four principles:
Money-Making Potential
Affiliate marketing opportunities
Audience scalability
Keyword research
Let's take a closer look at each of these four principles:
Principle 1: Money-making Potential
Starting a blog can be a total minefield and there are so many questions:
What if you don't choose the correct niche?
Can you make money from it?
Will people want to read your posts?
The secret is having the flexibility to pivot (if you need to) but, more importantly, thinking about the possible solutions you can provide to the Google search queries.
Because it's these simple search queries, aka keywords, that will bring your readers to your blog in the first place.
It's a concept of pain that's not often talked about. But in the world of blogging, these search queries are also known as 'pain points'.
Don't panic, no one is actually in physical pain, it refers to the 'pain' of not knowing; a concept to understand the need, or the pain, that motivates search queries.
For example, I need to lose weight because I'm fat and unhealthy (pain point). I'll search online and see what helpful fitness blogs I can find (solution).
This brings us to the most fundamental point that should drive your blog.
Your blog needs to provide solutions. It needs to solve pain points. Once you provide a solution, your audience will be willing to spend money on products or services to solve their pain points.
As a blogger, your goal is to understand your audience so that you can solve their pain points effortlessly. An excellent place to start is with your own experiences.
I have always hated working in an office. The long hours, strip lighting, stress, and pointless hierarchy never really sat right with me.
Starting a blog about escaping the 9 to 5 through personal finance and investing helped me solve my own pain points.
And I'm pretty sure lots of other people also feel the same. I guess you could identify my audience as:
Around 25-45 years in age
Working long office hours
Hates working in a corporate office environment
Wants to make money
You don't need to know what they had for breakfast but identifying some of the key characteristics is important because it'll help you focus your niche blog ideas.
However, if you want to monetize your blog, you must work out the money-making potential of your niche blog ideas.
While you can monetize any blog niche, not all niche blog ideas are created or monetized equally.
In other words, it's easier to make money from specific niche blog ideas than others.
Simply because some niche blog ideas are more popular and have a bigger target audience of people who will spend money to solve their pain points.
According to the Blog Income Report Research Study by Brandon Gaille, The niche blog ideas that make the most money are:
Personal Finance – 24%
Marketing – 21%
Food & Recipes – 17%
Lifestyle – 15%
Mom Blogs – 12%
Travel – 11%
You can read the complete study here; it's a fascinating analysis.
It tells us that most blogs online monetize their content through a limited set of specific niche blog ideas.
Does that mean you can't make money from niching down? Not at all; it's always worth remembering that every niche can be monetized.
But, and it's a big one, it's worth considering the topics that make the most money when researching your niche blog ideas.
Some niches can be monetized in many different ways, while others rely solely on ads. The problem is that it's much easier to sell through affiliate products and digital course than it is via ads alone, as Brandon highlights below:
If you decide to only blog about frugal living, you might find it challenging to persuade people to spend money when your blog's sole focus and message are about saving money.
Principle 2: Affiliate marketing opportunities
Affiliate marketing is the best way to make money on your blog.
Why? It's the most passive form of monetization because it perfectly fits your content, depending on what product or service you are reviewing or recommending. It doesn't get in the way of content or distract from it in the same way that ads can.
Affiliate marketing is the process by which you can earn a commission when you promote or recommend products or services that you don't already own. You find a product that already fits your content, and your blog enables it to your readers and earns a commission for every purchase made via your blog.
Some affiliate products will pay high commissions in return for selling their products via your blog, and it's one of the best ways to monetize your blog because it fits seamlessly with your content.
Affiliate marketing works in the same way that a real estate agent makes their commission for selling you a house.
At its core, affiliate marketing is about the relationship between three parties: the seller, the publisher, and the buyer.
Here are some key terms that you'll get to know as you learn more about affiliate marketing:
The merchant: this is the person, or company, selling the product. It can be anything from a course creator, from a blog to a big international company.
The affiliate: the blog owner, you, or the publisher recommends, promotes, and marketing the product.
The consumer purchases the product, generating a sale to the merchant and a commission to the affiliate.
Affiliate commission: a proportion of the sale that goes to the affiliate.
Affiliate network: a marketplace platform is specializing in providing product links from merchants to affiliates. This is a kind of meeting ground to connect the two.
Affiliate disclosure: a line on most affiliate blogs informing readers that any purchase may result in a commission back to the blogger. This is to ensure transparency.
Once your blog becomes more established, you can also create your own digital products and services.
Many bloggers choose to create digital courses. And if you want a solid introduction to affiliate marketing, I recommend this course from Michelle at Making Sense of Cents.
Michelle's blog makes more than $150,000 a month!! I kid you not. So she knows a thing or two about implementing the right affiliate marketing strategies.
I recommend you complete the course. The potential revenue you could unlock from the knowledge here is well worth the purchase.
Principle 3: Audience Opportunity
Understanding audience opportunity is really about understanding what makes people tick.
And then fulfilling that need.
We've highlighted the money-making potential and the potential for particular niches to make the most money; it's time to take it one step further and think about the opportunities that exist for you to take advantage of a particular niche.
So what's the simple difference between someone who succeeds in a niche and someone who doesn't?
It comes down to just doing it and having the determination to see it through to success.
Most blogs contain information that can be found anywhere online. We read them because they have been assembled in a way that makes the info pretty, simple, and easy to understand.
Some people think niches that have hundreds of blogs in and millions of readers are already too competitive and that they should focus on something more obscure.
But there's a reason user-specific niche blog ideas are obscure, and it's because, well, they are!
If you find it challenging to track down an ultra-obscure blog niche, the chances are your audience potential is pretty limited.
A huge audience represents a huge audience potential.
The best way to understand your audience potential is to research the existing blogs in your niche.
Grab a spreadsheet and type down the 20 top blogs in your particular niche, including their domain URLs. Simply search through the most common keywords relating to your niche, Google them, and work through the results noting down each blog.
Make sure you read the blog to check it fits. Once you have your spreadsheet completed, it will be invaluable for your keyword research, especially if you complete the Stupid Simple SEO course by Mike Pearson.
That's because Mike gives you all the tools, tips, and strategies to check out the competition and see what keywords they are ranking for. It's the quickest way to get your keyword research going.
Principle 4: Keyword research
Keywords are simply the most popular, 'key' words that Google users type into the search bar as their search query.
You can see the most popular keywords of 2021 on this list from Ahrefs.
But don't target these keywords. As a new blog, it would be almost impossible to rank for the most popular keywords (but not impossible) due to the level of competition out there.
You need to focus every single blog post you write on one specific keyword.
And remember, it's not worth using keywords that are so vague that no one is typing them into Google because if no one is searching for it, you won't get any traffic.
So how do you find out what people are searching for:
You just type in your keywords to any of the following tools to find out the monthly search volume:
Google Trends is free but very basic. Ahrefs is very expensive, but it does come with a free trial and, Semrush is free but limited to a few searches a day (for the free allowance).
Ahrefs and Semrush allow you to view detailed metrics and data around monthly search volumes, keyword difficulty, and the domain ratings of websites that rank for popular keywords.
Your goal is to find keywords that have a high search volume but are not too difficult.
Pro Tip: Ahrefs is the most advanced keyword research tool bu,t i's also very expensive. You can get around this by doing all of your research within the seven-day free trial period then downloading all of the spreadsheets of hundreds of perfect keywords for you to refer back to.
Keyword research is essential to make sure your blog gets traffic.
But it's kind of art in and of itself. Just using Ahrefs can be a little complicated!
To get the best know-how, I recommend investing in the Stupid Simple SEO Course by Mike Pearson.
Mike's course radically transformed my understanding of SEO, and it will help you:
Generate hundred of low-comp keywords you can rank for
Boost your blog profile and performance
Make money through your blog
Improve the quality and value of your writing
Not only will this course completely transform your understanding of SEO, but it will also give you all the tools, arming you with the best knowledge to help explode your blog traffic.
Once you've completed the Stupid Simple SEO course, you'll have a clear awareness of the keyword you need to aim for and how to find them.
Keyword Categories To Target
To simplify things we can categorize the keywords into two distinct categories:
Keyword category 1: High Volume Keywords
Essentially we're looking for relevant keywords with a high search volume and a low difficulty rating.
It might be challenging to find high-volume keywords with low difficulty, so you can also target medium-volume.
The keyword for this post, niche blog ideas, is a perfect example.
Check out the overview from Semrush:
High volume keywords will generally have a competition rating of 40 plus. This means it might be harder for you to bring in traffic that converts, but they will help you build your blog and build your blog's profile.
Keyword category 2: High Intent Keywords
High intent keywords are the holy grail of keywords.
That's because if you can get to Google coveted number 1 spot on page 1 of the search results for your high-intent keyword, then there's a good chance that you will be able to convert a decent number of visitors into sales.
High intent keywords match user intent word for word – the user is looking to make a purchase immediately or shortly, which is why, when it comes to monetizing your blog, these keywords are so valuable.
The competition is usually always much lower too.
That's because they are super-specific. High intent keywords usually start with best or how-to and consist of posts about reviews, products, or comparisons.
Keyword research is a massive subject in its own right, which is why I recommend you complete the Stupid Simple SEO course.
Mike explains things in such a simple way that it breaks everything down. Keyword research can be a total beast, but you'll probably find it pretty interesting once you get into it by following Mike's guidance.
I found understanding the most popular search terms quite insightful – it gives you an understanding of what the world is searching for. One of the search terms which made me laugh and kept on popping up when I did the course was 'how to sell feet pics.' Nice!
So by now, your thoughts about niche blog ideas should be more developed.
It can be fascinating to brainstorm the kind of subjects you want to cover in your blog, but no matter what topic you choose, there is always that doubt….
But I'm not an expert in my chosen blog niche
It doesn't matter. It's that simple.
When was the last time you clicked on a blog post because you knew the author was an expert with a ton of academic credentials and a lifetime's worth of experience?
Well, you didn't, ever. And I know that for a fact because I definitely don't consider myself an expert in anything, and well you're here right? 😉
I usually read the 'about page' because I like to see the person behind a particular blog, I'm not looking to find out if they are an expert in their field. I mean, we don't even ask the Doctor to prove their credentials… I guess, as a species, we're kind of trusting! Just as long as it looks the part…. Not sure that's a good thing!
I usually only ever clicked on a blog post because it had a catchy headline that caught my attention and made me curious. I kept reading the post because it held my attention.
So, the takeaway is (whether you love it or not) all you really need to do is become good at writing headlines and good at writing posts.
It sounds simple but its also hard work.
It also helps if you have an idea about the potential audience you are writing to. But this comes with experience and a desire to keep learning, especially the art of writing copy, aka copywriting.
Most bloggers aren't telling you anything new; they're simply assembling content in an easy-to-read, digestible formula.
You do not need to be an expert.
You just need to be open, honest, and willing to let your readers in on your blogging journey.
Can you have more than one niche?
Yes, you can. But bear in mind how well they relate to each other.
This blog is about personal finance, creating passive income, and freedom. It's pretty well connected because having passive income can allow you the freedom to quit your job and do what you want.
If you decide to blog about personal finance and fitness, well, it might be a bit more difficult for you to build the focus and identify that you need your readers to trust your brand enough to help you monetize your blog.
Remember, a niche is a collection of people with shared interests, so it's not a hard and fast rule.
That's why you'll see many successful blogs that do cover things like travel, food, and personal finance. Over time, those blogs tend to have a specific focus that appeals to a particular set of people, the target audience, with shared interests.
So it's certainly possible to cover more than one niche but remember there's also only so much you can do in a day. Your goal should be to produce high-quality content that adds value, and if you are spread over several different niches, it might be harder to do this.
As a general rule of thumb, I'd try to stick to 2 main niches with perhaps a sub-niche as a maximum.
But if you can focus your blog on one niche over time, it's going to be easier for you to build your authority in that niche.
87 Blog niche ideas to get you started
So far, so good. We've covered some solid strategies to get you started.
But remember, none of these guidelines are hard and fast rules. These are the general principles that thousands of bloggers have used to create success.
You might prefer to do things your own way, and that's fine, but if you want to follow what's already worked then sometimes it's easier to learn from those in the know.
So let's take a look at some of the most popular, and profitable blog niches ideas, including successful bloggers for some inspiration.
For more specific blog niche ideas, you can do your own research 😉
The Most Profitable Blog Niche Ideas
Food
Food is one of the most popular blog niche ideas and it's not surprising because everyone eats. Food also does really well on Pinterest, primarily because when you see an image of something tasty – you're going to want to click on it.
Top food blog examples include:
Beauty and Fashion
Oscar Wilde said 'Fashion is a form of ugliness so intolerable that we have to alter it every six months.'
This probably has something to do with why fashion is such a hugely profitable niche to write about. You've always got fresh content to produce and it's easy to monetise through advertising, sponsorship deals and affiliate marketing.
Top fashion blog examples:
Personal Finance
Personal finance is my favourite niche and the focus of this blog. That's because I really see the power of managing your money, and creating new sources of income, to change your life.
Check out some of the other, best blogs about money:
Lifestyle
The Lifestyle niche is a broad, broad niche which you'll need to focus down into what you're personally interested in. Remember you can't cover everything in your life, so keep it focussed.
Top Lifestyle blog examples:
Travel
Instagram has literally opened the doors to a whole new generation of travel bloggers, but if you prefer writing about your adventures abroad and enjoy telling a story then starting a travel blog might be the best option for you (there's more opportunities if you do).
Top travel blog examples include:
Blogging
And believe it or not blogs about blogging are hugely profitable. Why? Well, for a decent, fast, well put together blog you do actually need to spend a bit of money. I currently spend around $100 per month on all the tools and resources I use on this blog.
What do I get for that? Super fast hosting, beautiful graphics (I think!) as well as Pinterest and Grammar support tools.
But all of these products mean there are thousands of opportunities to monetise your blog, which is why blogs about blogging can be very profitable.
Examples of blogs about blogging include:
Super Specific Blog Niche Ideas
Travel and adventure niches
City guides
Traveller tips
Working abroad
International sports blogs
Minimalist travellers
Backpacker blogs
Nomadic lifestyle
Freelancing and travelling
Fitness and health niches
Yoga or pilates
Crossfit
Marathon running
Iron man competitions
Cycling
Team sports
Swimming
Olympic sports and training
Self-defense disciplines
Health and wellbeing niches
Meditation and mindfulness
Spirituality
Hypnosis
Therapy
Hobbies
Gardening
Photography
Videography
Art
Music and learning to play
Makeup and makeup tutorials
Sailing
Interior design
Technology
Tech reviews and guides
Video and photographic equipment
Gaming software
Computer and info tech
Mobile applications (AppStore, Google Play)
Web Development
Blogs about web hosts
Streaming platforms
Entertainment niches
Movie review sites
LGBT+/Queer Entertainment sites
Streaming platform content
Musical theatre blogs
Local listings / Community sites
Stand-up comedy
Funny videos
Life by design and money blogs
Creating passive sources of income
Escaping the 9 to 5
Learning new skills
Freelancing and self-employment
Starting a side hustles
Investing in the stock market
Investing in real estate
Self development
Credit cards
Rebuilding your credit rating
Credit card reviews
Product focussed niches
Outdoor gear
Gym wear, wearable tech, and gym equipment
Extreme sports equipment and clothing
Pet supplies and products
Relationships and family
Families and family living
Weddings and divorce
New relationships
Pregnancy and new mom advice niches
Child focussed niches
Environmentally aware niches
Eco friendly makeup products
Biodegradable cleaning products
Eco-friendly homes
How live green
Vegan food inspiration niches
Frugal living
Sustainability
Wildlife and conservation
Renewable energy and electric transport
Diet and nutrition
Vegetarianism and veganism
Paleo living
Gluten/Dairy-free
Wines and beers
Home-cooked meals and recipes
Easy to prepare meals for healthy living
Baking
Meal planning
Specialized, international cuisines
Shortlist your best niche blog ideas
By now, you should be getting a pretty good picture of your favorite niche blog ideas.
But if you're still struggling to work it out, ask a close friend for their advice.
I don't recommend telling your family or too many friends about your new blog because, let's face it, most people still don't see blogging as a viable way to make money, and they'll probably try to impose their own opinions on you, whether you asked for them or not.
Create a shortlist of 3 niche blog ideas and then work back through this post, making sure that your blog niche idea meets all the points and is best suited to monetization because, let's face it, we all want to make money online.
Finally, if you do choose the wrong blog niche idea, don't panic!
I did, and it didn't harm me. Remember, Live in the Beat was supposed to be about mindfulness. In fact, it helped me to focus down on what I did want to blog about: personal finance, passive income, and freedom.
Keep Your Domain Flexible
If you're unsure at all, just make sure you choose a domain name that is flexible enough for you to pivot should you need to. If I had called my blog LivingMoreMindfully.com I would not have been able to have switched topics, at least not in a way that would have made sense.
Choose a Domain Name
Choosing the right domain name can, at times, leave you frustrated and unsure about what to do. But I'm not sure that the domain name is as essential as we all think it is.
After all, what's in a name? Everything?
The content you create is more important, and I think when you look at the most successful blogs out there, that makes sense.
MakingSenseofCents.com is clearly about personal finance, but AdamEnfroy.com is another blog that's just as successful, as is PatFlynn.com, which proves your blog name doesn't have to reflect your topic.
If you don't know what to choose for your domain name, select your name!
You can see what's available to register right now by clicking on the Namecheap banner below: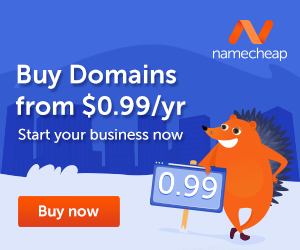 Or check out my in-depth guide about How To Choose the Perfect Blog Name:
Choose a Host and Set up your niche blog
I want to loop back to something I said earlier in the post.
Every successful blog that exists was, at some point, an idea in someone's mind.
'Well, duh!'
…but I still think it's worth emphasizing that now because your niche blog ideas are slowly turning round in your mind's eye, and it's time to turn them into reality.
Now you've selected the right niche and settled on the perfect domain name, let's get to work!
You'll need to choose a host. Don't get too hung up on this; they all essentially do the same thing.
I use GreenGeeks because they only use renewable power and reduce carbon in the atmosphere by selling 300% of what they use back into the grid (so there's more renewable power in the mix than dirty fossil fuels).
And it's unbelievably cheap! There should be a Get Started button to the left so that you can find out more about taking out a hosting package with GreenGeeks.
That's it for today. If you're ready to get started you can take out your hosting package with GreenGeeks, bookmark my guide below, which covers all the technical steps and come back to it when you're ready to start your blog.
How to Start Your Money Making Blog
See you in the next lesson!